Created a visualization of data that reflects my garbage disposal for 1 week. Categories the trash was organized into included: the size of the item compared to the hand, the activity that the item was used for, and if I hesitated before throwing the item away. 
Below is my data collection, and the various ways I explored organizing it.
Testing Out Visualizations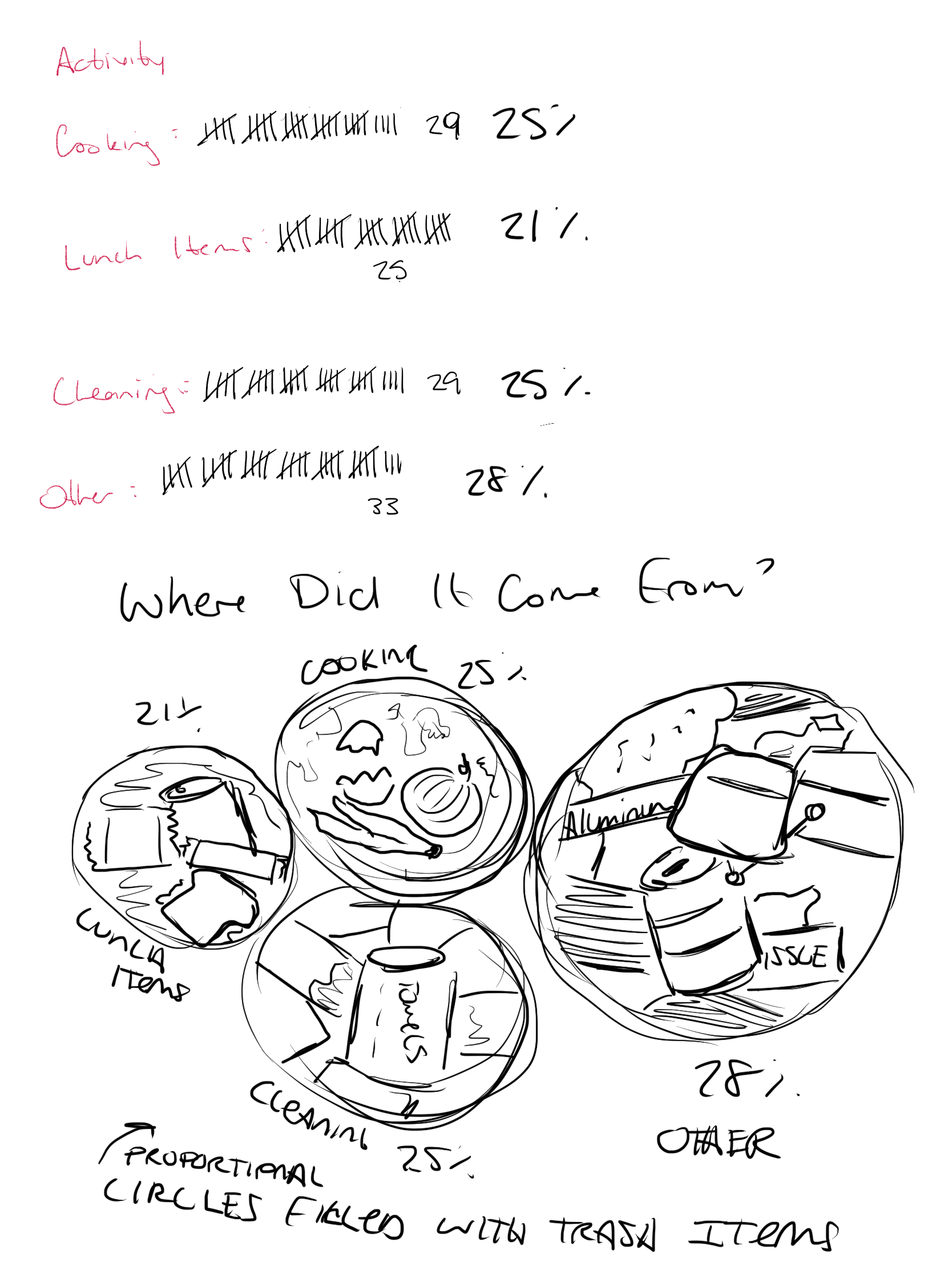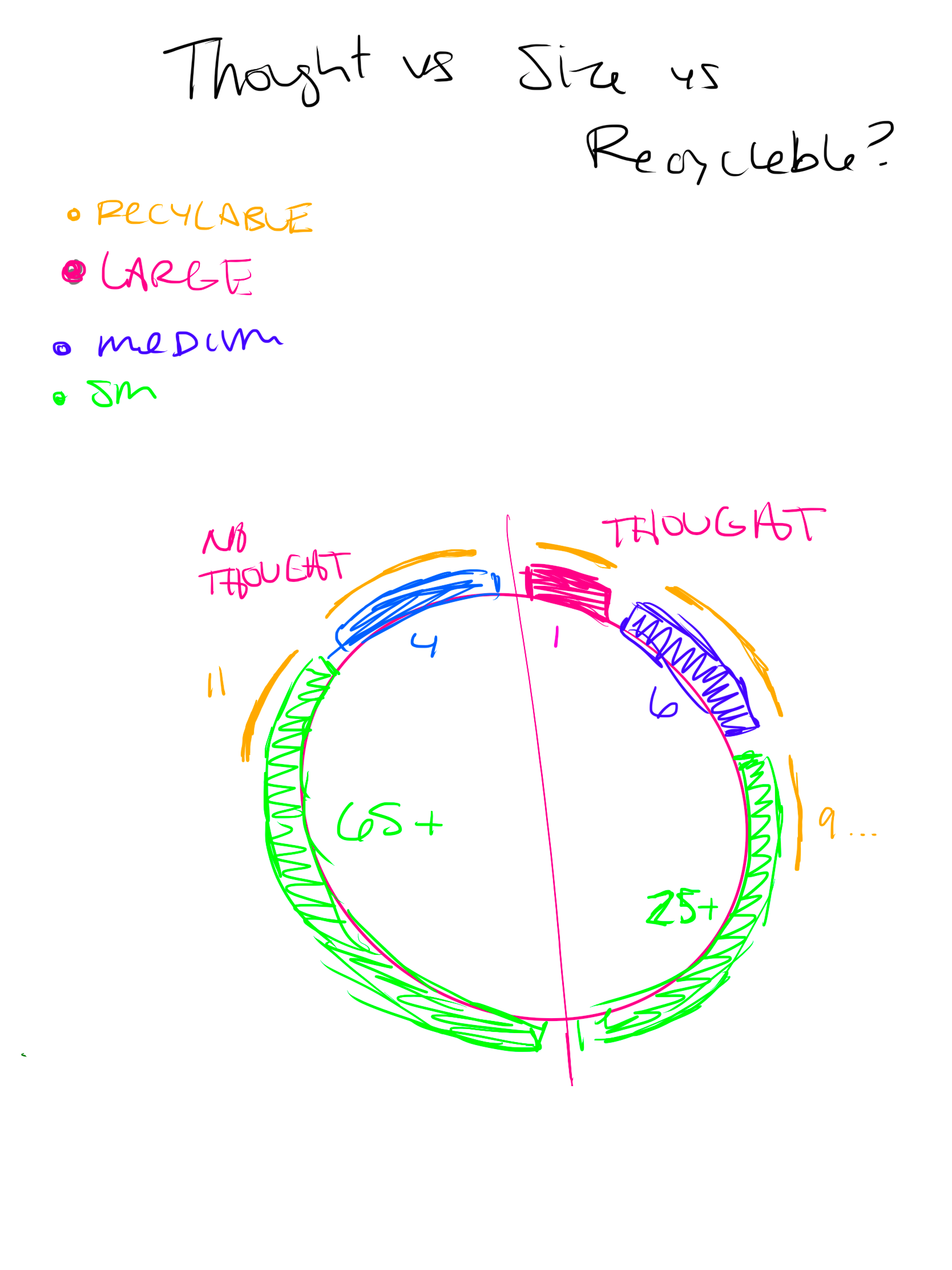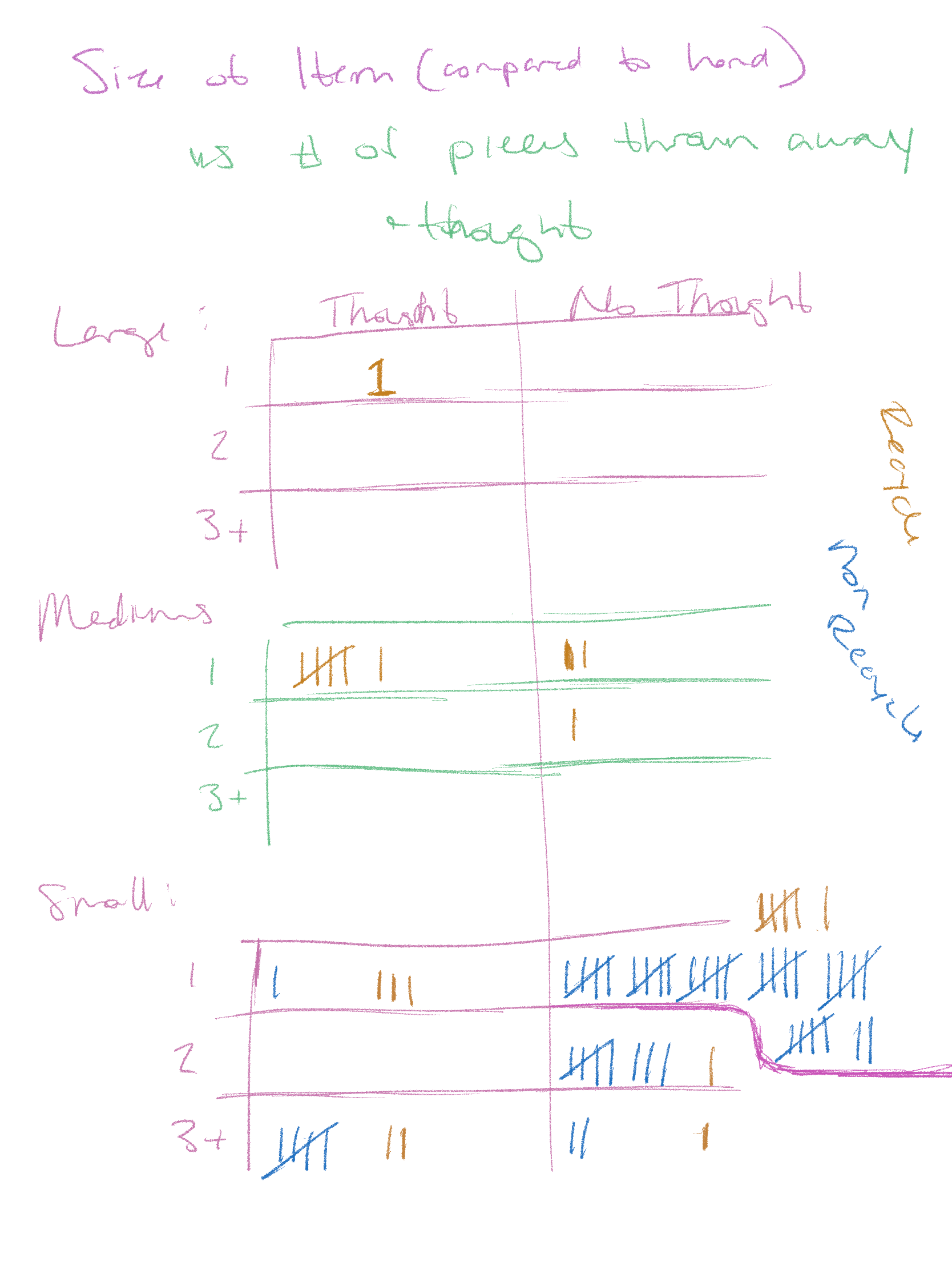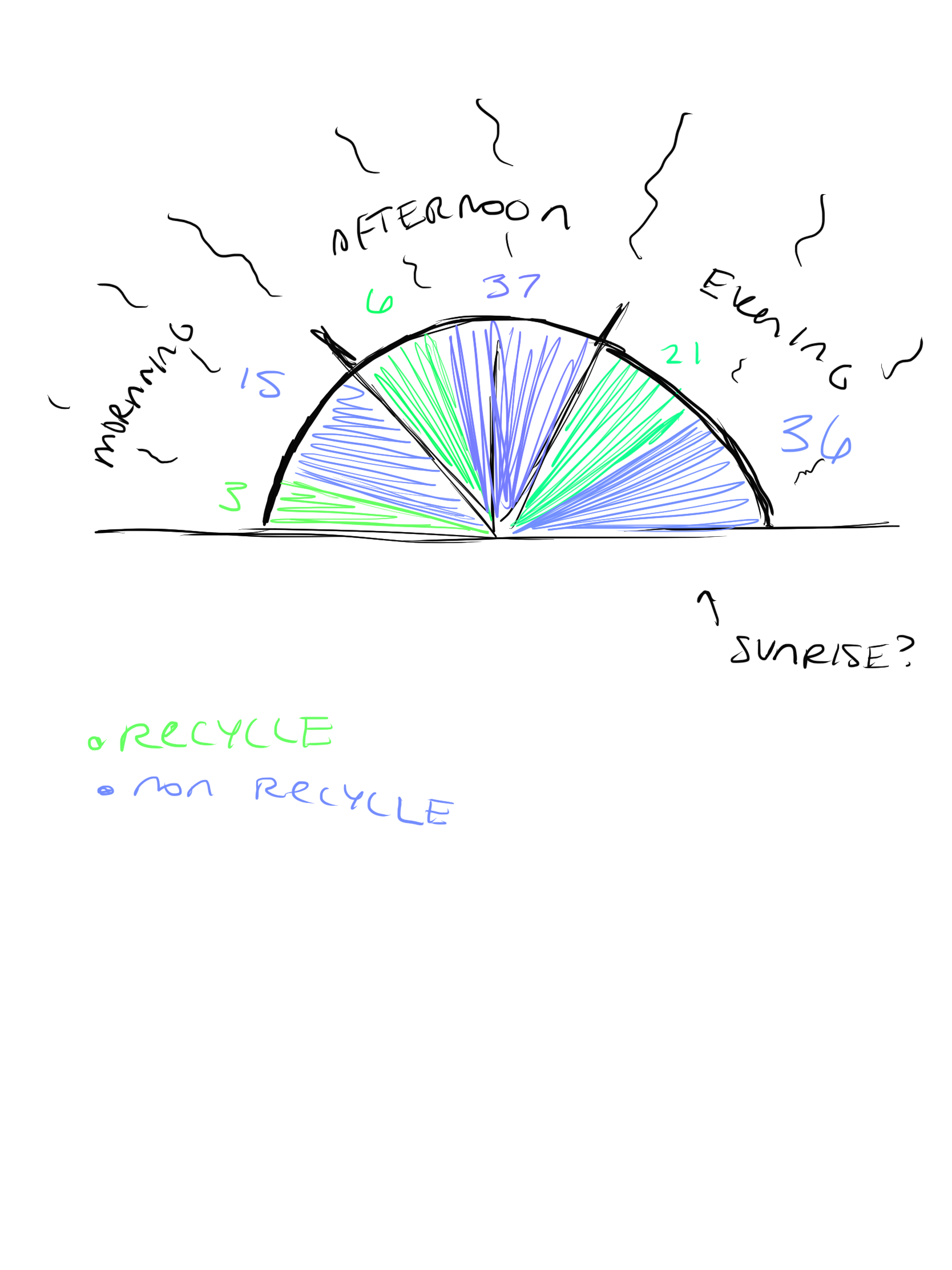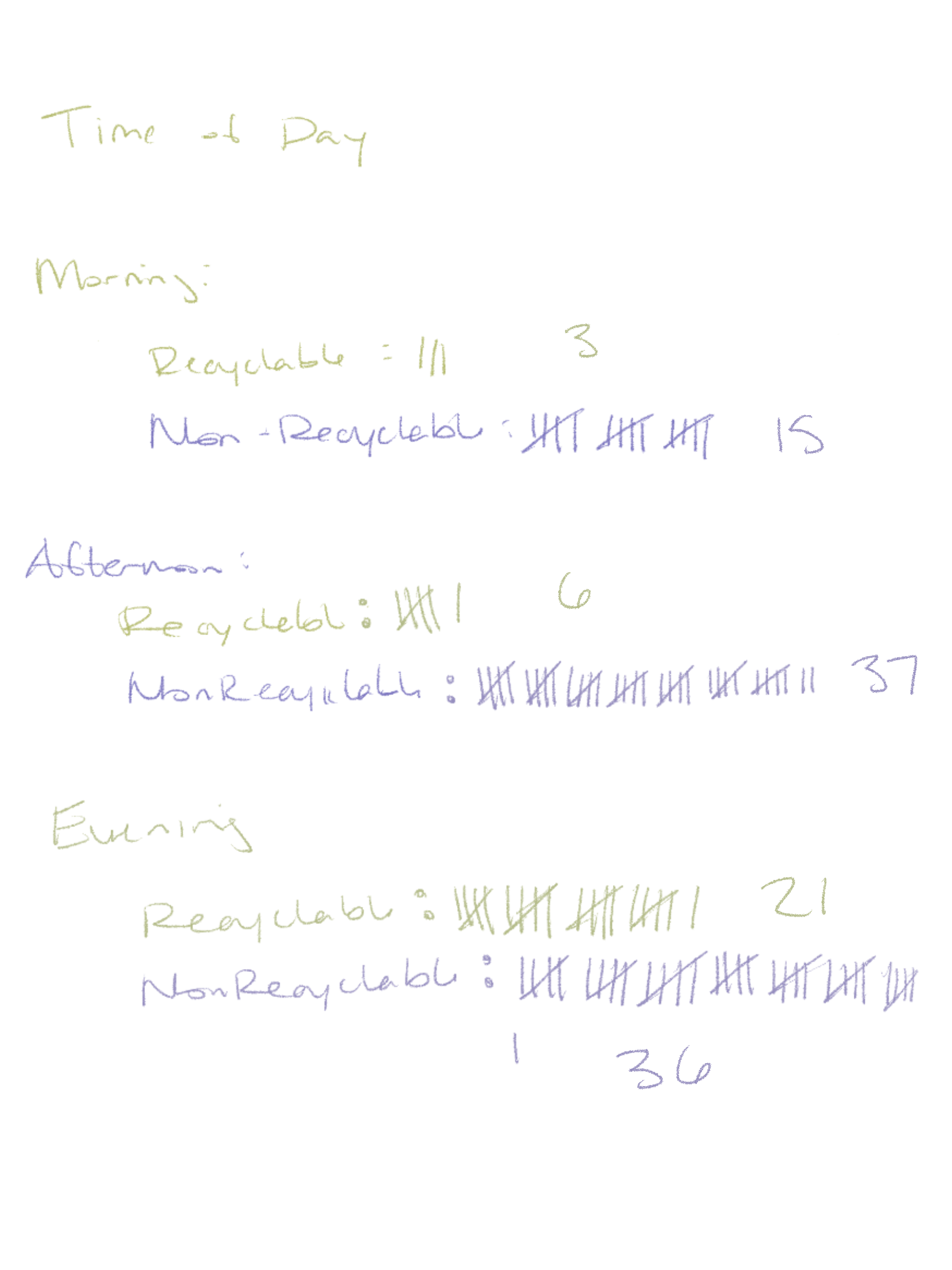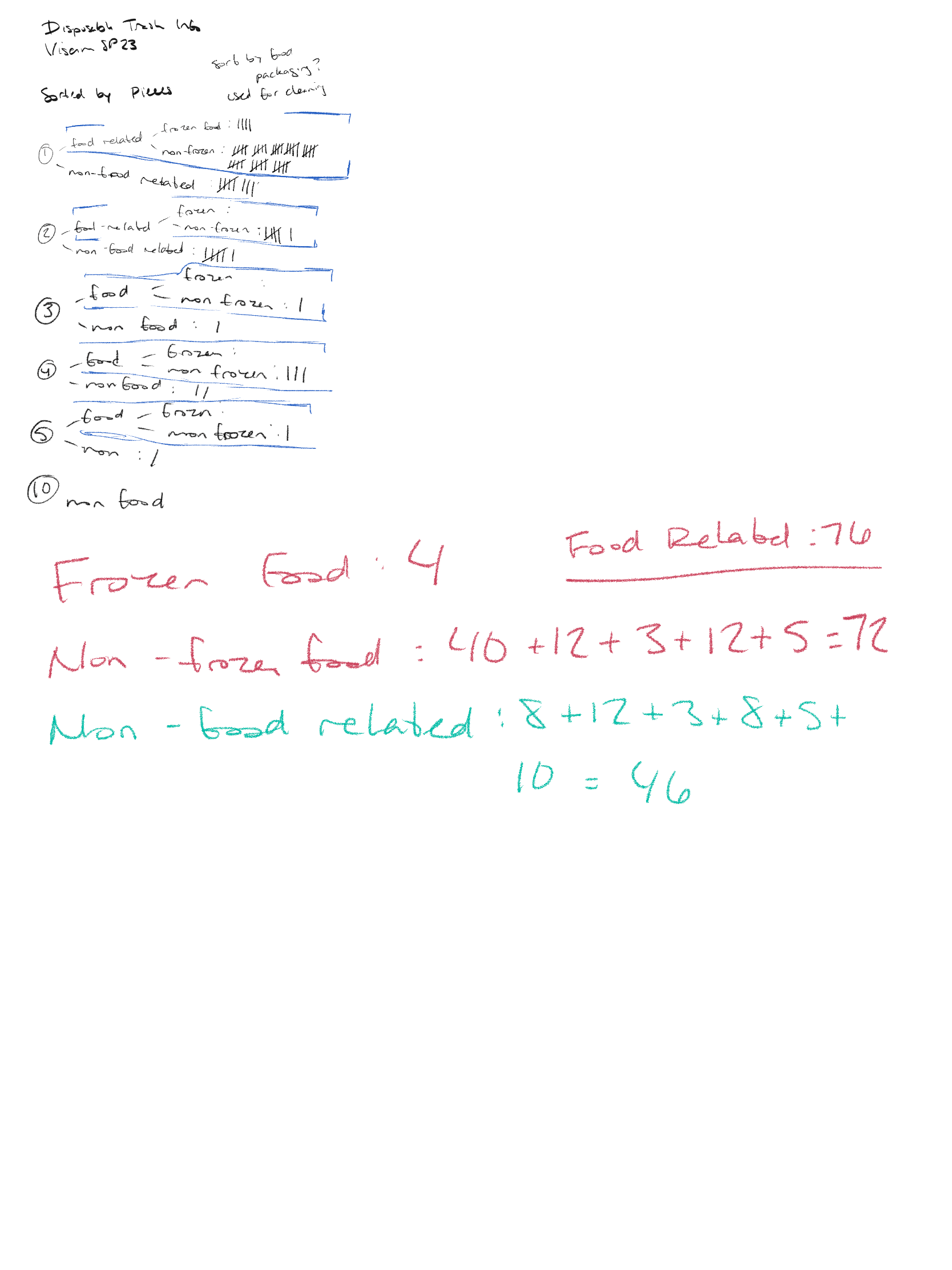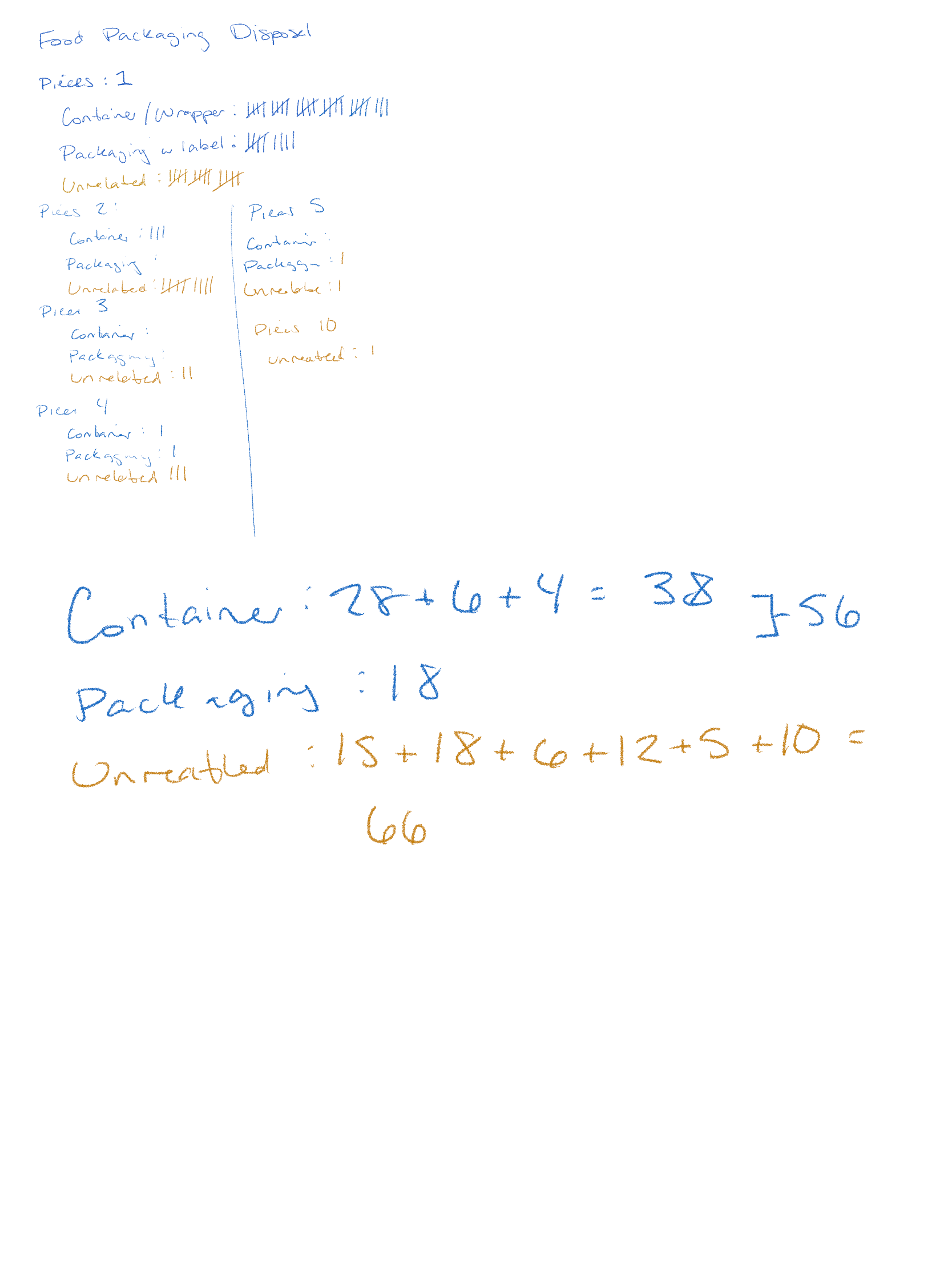 Refinement of Chosen Concept
After review, I decided that I wanted to go with the idea of organizing my trash disposal into thought, no thought, and size. Overall I wanted to combine concept 1 and concept 2.
The final poster includes diverse colors and open circles for "Thought" and "No Thought" for easy color recognition. I included a bar graph of totals for each group so that viewers can easily compare each circle. The colored circles are proportional to the number amount shown on them, and their borders reflect the size of objects within that color group.