This project focused on designing a package based on informational design. This project was completed by a group of three visual communication designers.
We started by brainstorming topics we were all interested in. We decided on CBD products and wanted our packaging to be more informational and tailored toward a new user. With new users in mind, we wanted to make sure our packaging was approachable and easy to understand.
I then got started on the research. Due to some past projects for other classes, I was somewhat familiar with CBD, THC, and the pros/cons of using those supplements. I found several articles to help me further understand what CBD could do in lotion and other topical applications. I also made sure to find information about side effects and anything a new user would be concerned about.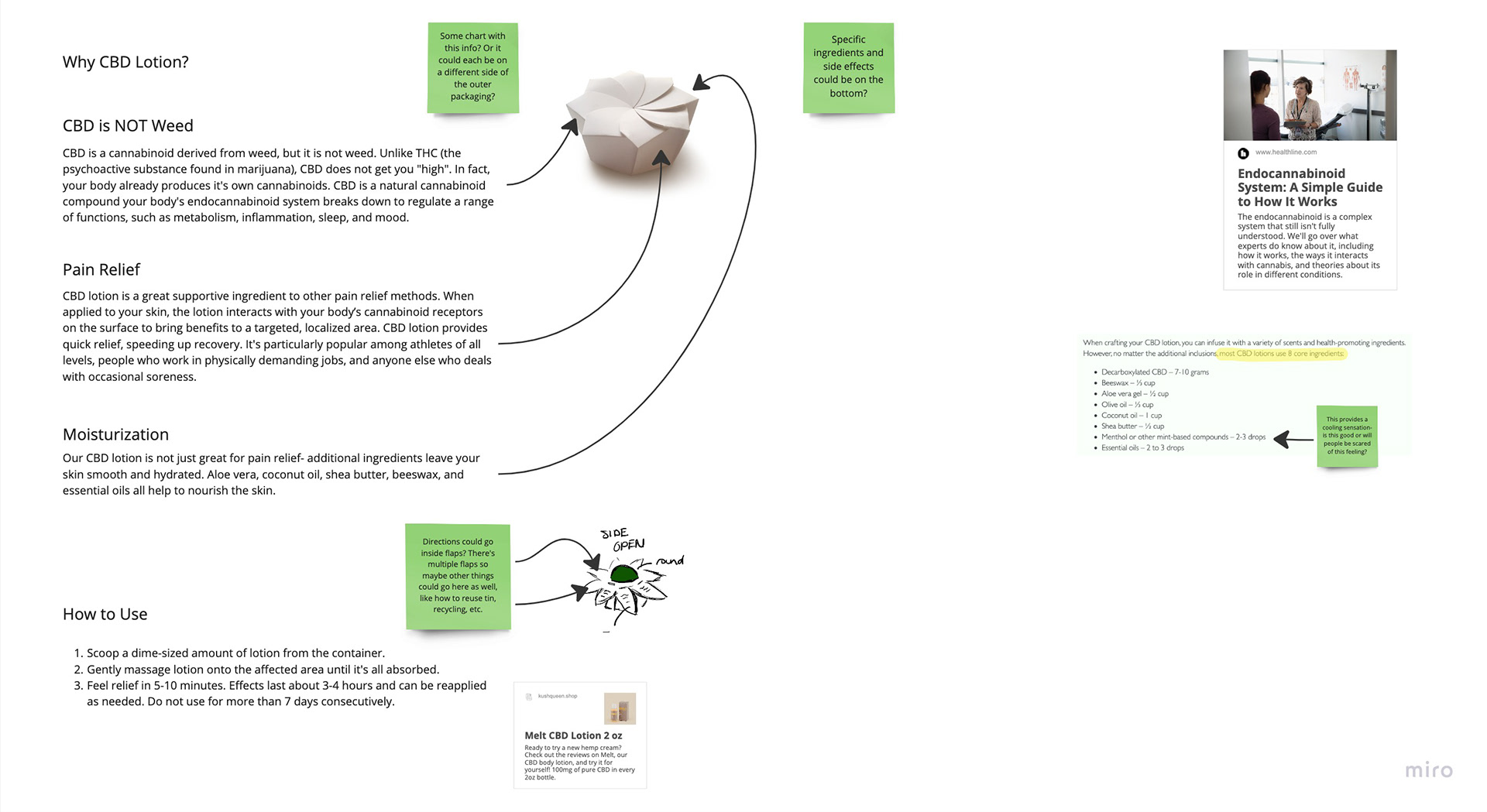 We then picked out what information was most important for new users and created a map for how & where we wanted to place this information.
After this, we got into the making phase and started iterating on how to make our physical package. This took longer than expected since our original design did not fit our intended goals. We solved our packaging problem by creating a simple, reusable, and durable hexagon design.
We then made our infographics and placed our important information on the template.
To the right is a mockup we did to find out how our package would look printed out. This gave us insight into how the information could be displayed differently and how our final package should be assembled.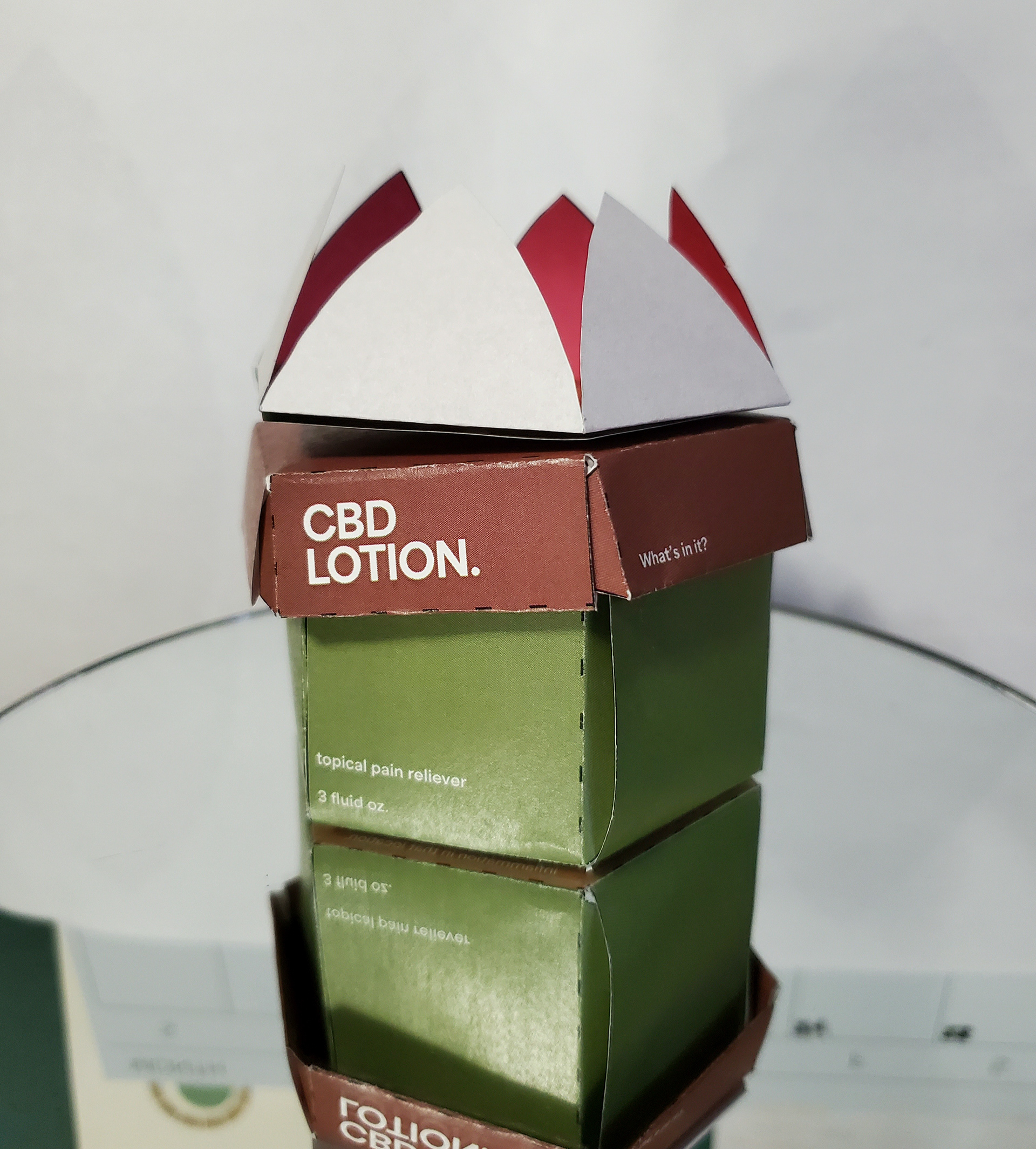 After going through a final round of critique we decided to make our packaging more visual and less text-based. We also adjusted some placement of text to make sure it would not be covered up by the lid.